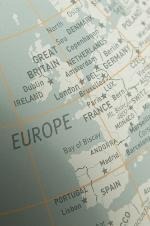 We have been scheduling vacations for over 10 years. Our team specializes in unique experiences instead of the typical tour-guided exploits of most travelers. Everyone wants something different from their vacation and our desire is to make sure you get exactly what they want.

We keep up with latest technology and utilized a variety of tools to make your trip easier to schedule and cheaper for your wallet. The internet has allowed us to offer you itineraries online keeping you up-to-date with check in times, flight reservations, and everything else you need at your fingertips via desktop, laptop or your mobile device. Our goal is and always has been to make your trip as simple as possible where your only concern is to enjoy yourself and take in all the sites.

As our size has grown from just two people to over twenty, we still keep a personal approach with every client. We take as much or as little time as you want to set the trip up and discuss your options. And service is our biggest focus; ensuring all your needs and desires are far exceeded. We hope you contact us and we can begin working on your future vacations and trips.